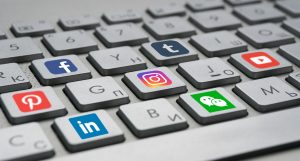 Many people strive hard to live in the digital world where everything is tackled with just one finger touch. In this digitalized world, many people fail to take their place. No matter, how hard they strive for. They have to face challenges to survive in the world of technology where innovations happen regularly. 
This article is for those people who want to make a firm place in the social and digital world. They want to do something new and creative and eager to see themselves on the top of the game. 
They need to learn some techniques to survive in the social media world where there is a hub of people and every day something is coming up with new ideas. You need to be creative, unique, and industrious to live in the digital world and want to earn your name and fame.
Before getting into anything, the most important rule is to research that topic. Get some idea about social media marketing techniques and strategies and how the world is moving too fast. You would come to know many ideas and would get some motivation as well. After that, organize your ideas and make a list of your interest.
After researching, the next task is to watch some videos on your chosen interest. If you are interested in writing then watch videos related to blogging, article writing and find some ways to how to write unique content and what are the ways to get high traffic.
After watching videos, next thing is to read some blogs or articles. See how they have written and what are the key things are used in the article. Try to apply those key ideas in your writing. When you are writing, try to be simple, unique, and creative so that it grabs the attention of readers. 
Read informative and tech-related stuff
Try to read some informative, tech, or health-related stuff so that you would be able to know what's going on in the world of innovation. This would simply light up your mind and you would get hundreds of ideas. 
Know some marketing strategies
This is the final stage where you have to know the strategies and techniques for promoting your blog or website. You need to learn the factors that become a cause of high traffic. Social media marketing is one of the basic tools for online business promotion.